What's Included In The Program
6 modules

28 videos

3 tutorials
PDF guides with every module
Access to private FB Group

Bonus Video: Featuring Dr. Doris Day
Through this program,
you'll learn how to:
Identify your skin type, skin issues and current skin condition.
Recognize why certain skin issues occur and how hormones play a role in your skin.
Know the health implications of toxic skincare & the skincare industry/products you use.
Develop an effective and holistic skincare routine.
Remedy anything from wrinkles, eczema, acne to sunburns, scars, pigmentation & uneven skin tone.
Become empowered with the lifelong knowledge of how to deal with skin troubles.
Save hundreds of dollars on toxic skincare products that simply do not work.
Learn the secrets to face fitness and stress management.
You will save time, money (and your sanity!) with the easy to follow guide of replacing store-bought products with simple holistic skincare options.
This course is definitely
for you if you have any of
these skin issues:
Oily, shiny, sensitive, dry, dull or tight skin

Uneven skin tone, spots and pigmentation

Aging and sagging skin, with fine lines and wrinkles

Under-eye bags and puffy face

Open pores

Sensitive skin prone to allergic reactions

Pimples, microcysts, blackheads, redness, patches of eczema
Through this course, I'll help you how to solve such skin issues from the inside out, so you can stop spending insane amounts of money on cosmetics, make-up and skincare specialists.
However, this program isn't for you if you're someone who's looking for only a quick fix through pills, brand and product suggestions, without wanting to commit to a skincare routine or making certain lifestyle changes.
Who this program is for:
This course is intended for:
People with skin issues that they are looking to resolve naturally

People that want to understand and learn about holistic skincare
This course is a great fit for anyone looking for:
A better understanding of your skin

Developing a sustainable skin routine tailored to you and your skin type

Tighter pores, smooth skin texture, and mattified skin all-day

Hydrated skin that does not pull or look tight

Fewer pimples, blackheads and microcysts on the face

Less allergies and skin reactions

Skin that is less sensitive and less prone to redness

Refreshed, radiant, plump and youthful-looking skin

Fewer acne scars and a perfectly even complexion

Fewer fine lines and wrinkles

A permanent glow and clear skin
If you've tried every dermatologist, regimen, and recipe but have not seen the results, this is your perfect 'next step'.
However, you will need to be open to diet and lifestyle changes, as these can be the pillars of creating perfect skin.
This program needs commitment, willingness to put in the effort and invest time to understand your skin better. This program talks about beauty on a skin-deep level and will help you change your perspective towards skincare.
Frequently Asked Questions (FAQs)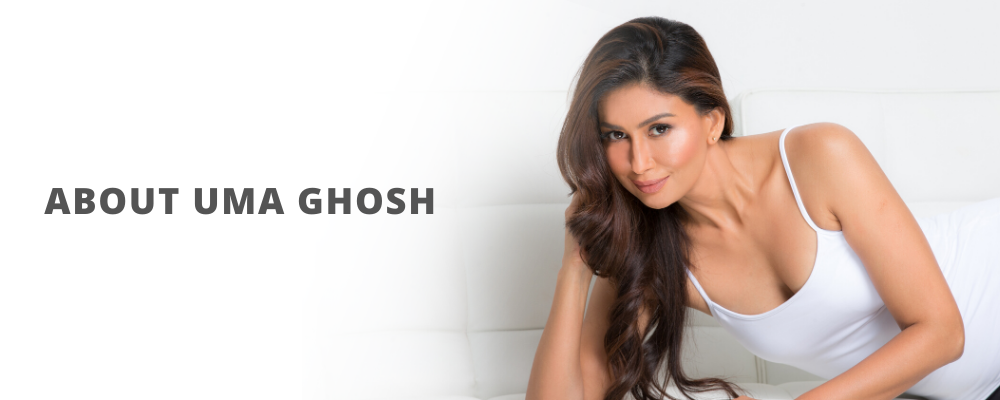 Uma Ghosh is a Dubai-based award-winning TV Producer, Entrepreneur, Certified Health and Wellness Coach and an Influencer who has been in the TV industry for the last 13 years. She is credited for pioneering the television broadcast industry in the Middle East for South Asian diaspora.

She started her journey in 2005 and founded 'Queen Bee Production', a top of the line production unit, with a vision to provide high-quality programming in the region and beyond. Under this banner, she launched 8 successful shows across various channels in the Middle East beam which include High Life Dubai, Top Guns, love4food, ZEE Connect, TOTT, PropertyScape and her pet project The UMA Show to name a few. The UMA show embodies her belief that everyone has aspirations and dreams of living well and healthy, and anyone who dreams it, can definitely achieve it. Over the years,through her shows, Uma has raised awareness for many causes and interviewed many successful personalities right from celebrities, artists, successful entrepreneurs, visionaries to political figures.
Awards
2019 – Most Influential Asian By Ahlan Masala
2018 – Appointed as Wellness Ambassador by a leading wellness brand Technogym
2017 – Recognized as a wellness and health influencer by Dubai Health Authorities.
2015 – Recognized by UNASCO as a Leader in Business
2014 – Till date -International Celebrity Partner; UNITED NATIONS WORLD FOOD PROGRAM
2014 – Celebrity Columnist @ Gulf News
2014 – Forbes Middle East Top Indian Leader 2nd time in a row
2013 – Masala Face of the year
2013 – Recognized by Forbes Middle East as Top Indian Leader
2012 – Power Brand Rising Star of UAE Award
2012 – Gr8 Woman Award
2019 – Leader in Wellness Entrepreneurship by World Women Leadership
2018 – Most Influential Asian By Ahlan Masala
2011 – Masala Award for the best TV Presenter
2011 – Young Asian Achiever by Exponent Media
2011 – Was on The 40 Most Influential Asian in UAE list.
2010 – Masala Award for best TV Presenter.
2010 – Made to India Power List 100 Most Influential
Indians in the GULF by Arabian Business Magazine
2009 – The Style Icon Award by CEE Institute UAE
2008 – Woman Achiever award by Dhwani UAE
2005 – 2nd Runner-Up Gladrags Mrs. India 2005
Uma has endorsed many brands
over the last 12 years
Presently endorsing
Technogym– Wellness Ambassador
Natura Bisse– Middle East Brand Ambassador
Philip Stein – Middle East Brand Ambassador
COSMETIC & SKINCARE PRODUCTS ARE NOT THE ANSWER
Glowing skin does not come from a jar, and expensive creams won't make you look fabulous. Cosmetics are not the solution to better skin health, and only hide the problem temporarily, if not aggravate it!
In our busy, modern lifestyle, we have become accustomed to masking symptoms like fatigue, mood swings, hormone imbalance, bloating, and digestive issues with medications. When we ignore those symptoms, then the body has no choice but to SHOW us something is wrong in a way that we cannot easily mask or ignore it. Hence, the skin.
You need to put in a bit of effort every day. Start early with skincare and believe in the power of a good skincare routine along with a good diet that will make you look fresh and youthful.
That's what I'll reveal to you in this program… A true healing method to understand your own skin better and heal and make it healthy.
The program includes:
6 modules (see below)

28 videos (see below)

PDF guides with every module

Access to private FB Group with Q&A Lives with me

BONUS VIDEO: Featuring Dr. Doris Day
I'm excited to share all the knowledge I have with you, and empower you with everything you need to know about taking care of your skin and keeping it youthful.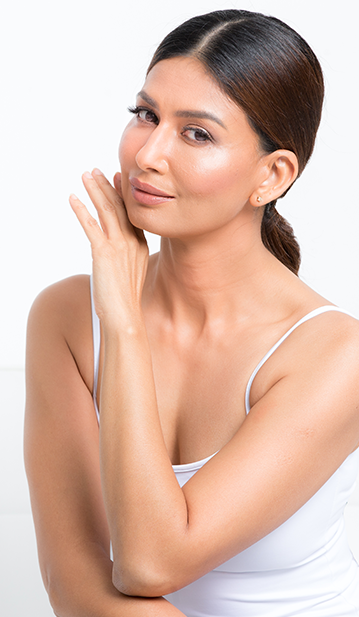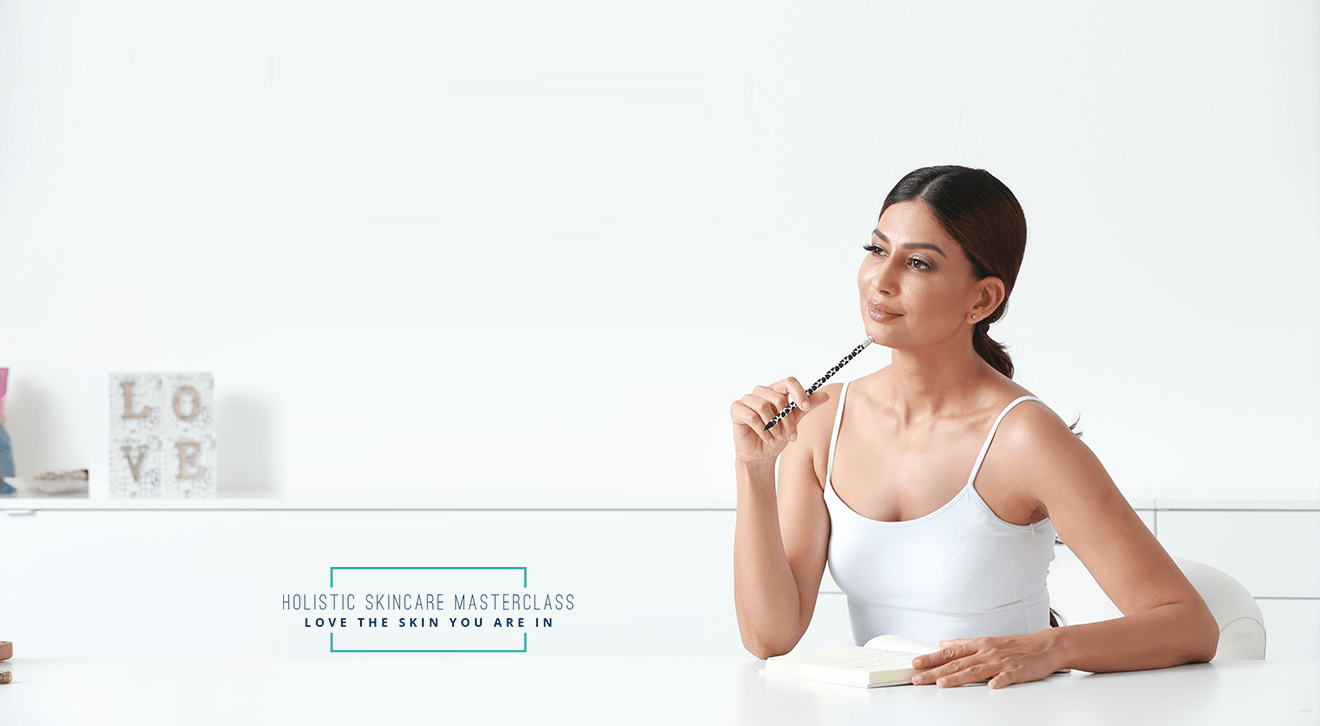 HOLISTIC SKINCARE MASTERCLASS IS NOT INTENDED TO DIAGNOSE, PRESCRIBE, TREAT, OR CURE ANY DISEASE, PHYSICAL OR MENTAL. THE USE OF THIS INFO IS SPECIFICALLY FOR ADDRESSING ANY OF YOUR SKIN CONCERNS. THIS COACHING SHOULD NOT BE CONSTRUED AS A PRESCRIPTION, A PROMISE OF BENEFITS, CLAIMS OF CURES, OR A GUARANTEE OF RESULTS TO BE ACHIEVED. THE INFORMATION, INSTRUCTION OR ADVICE GIVEN BY A CERTIFIED HEALTH OR SKIN COACH IS NOT INTENDED TO BE A SUBSTITUTE FOR COMPETENT PROFESSIONAL MEDICAL OR PSYCHOLOGICAL DIAGNOSIS AND CARE. YOU SHOULD NOT DISCONTINUE OR MODIFY ANY MEDICATION PRESENTLY BEING TAKEN PURSUANT TO MEDICAL ADVICE WITHOUT OBTAINING APPROVAL FROM YOUR HEALTHCARE PROFESSIONAL. AS A CLIENT, YOU MUST TAKE COMPLETE RESPONSIBILITY FOR YOUR OWN PHYSICAL HEALTH AND EMOTIONAL WELL-BEING.