Travel With Me to Izmir
Hello! My Tribe,
After having a great time in Istanbul ( read if you haven't yet My Trip to Istanbul ), I was ready and looking forward to leaving for the frontier city of Turkey, Izmir. Air Arabia, my travel partner has a direct flight from Dubai to Izmir four times a week, but since my first pit stop of this enchanting sojourn was Istanbul, I took a flight from Istanbul to Izmir. I was looking forward to my journey to Izmir, a bustling city I had only heard of before. My journey started with a comfortable hour long flight and as soon as I landed at the airport, I knew the next few days were going to be magical. The Izmir Adnan Menderes Airport was a chic and organized airport. One of those efficient airports, where you can get off the plane and be out in just about 15 minutes. From the airport, a quick 30-minute drive took me to the city center where my hotel, Swissotel Buyuk Izmir was located.
At Adnan Menderes Airport

Surrounded by acres and acres of landscaped gardens, the 402-room, 5-star luxury Hotel Swissotel Buyuk Efes Izmir held the pride of place in the heart of the city's commercial hub overlooking Kordon Promenade on Turkey's Aegean Sea. I was told that it is one of the oldest hotels in Izmir. I was welcomed by the celebrated Colombian artist, Fernando Botero's sculpture "Man on Horse" at the entrance of the hotel, which led me into a living, breathing gallery of more than 800 artistic masterpieces from around the world, including established Turkish artists such as Rabarama, Lorenzo Quinn, Mike Berg and Anthony Gormley. I was accommodated at a suite at the hotel which suited just right for my leisure trip. The view from the balcony was captivating, inspiring and perfect for unwinding. I just loved the comfort-engineered bedroom and private bathroom. Since it was late night by the time I checked into my suite, I just thought of quickly hitting the bed so that I could wake up fresh next morning to enjoy the city tour.
In front of Swissôtel Buyuk Efes Izmir

Swissôtel Buyuk Efes Izmir

The next morning, I woke up energized and had a wholesome breakfast at the hotel and then decided to head off for a city tour. At the lobby, I met the very dynamic, marketing head- Ayse Karpat and also my wonderful guide for the day Meltem Ciftci. She suggested that instead of going for the city tour, we could first go to Ephesus to avoid the blazing afternoon sun. So off we went to have a tour of the city enriched with history- Ephesus. She gave me an introduction of Ephesus in the car itself and told me how Ephesus was one of the greatest and second largest cities of the world, ranking only behind Rome in its size and importance during the Roman period. After a one hour drive, we finally reached Ephesus. As I walked through Ephesus, she also told me how the city was not just one of the most important Greek port cities for international trade but was also a center for academics, culture, and arts, with two amphitheaters and a great library, all of which have been largely uncovered and reconstructed. Ephesus is the largest archaeological site in the world and yet much of it remains undiscovered to date. I marveled at the well-preserved library and the intricate detailing of the architecture. I walked down the ancient marble street where Cleopatra had walked once upon a time.
Ephesus

Ephesus

Amphitheater- Ephesus

Walked down the street where Cleopatra walked once upon a time

I sat in the massive Roman theater and imagined all the artists who performed there.
Unfortunately, after 2500 years of being a thriving hub of one of the greatest civilizations in history, the city was ravaged by a series of earthquakes, and receding water level and conflicts ultimately led to its abandonment. What fascinated me most about Ephesus was just how advanced the city really was, with remarkably modern systems of running water, natural cooling and lighting. I took a lot of interest in listening to the guide throughout my stroll at Ephesus, where I was witnessing ancient Roman history unfolding its mysteries. When I was a child, I never liked studying history in the classroom, but when it's told to you at the place where it actually happened it is indeed a lot more engrossing. I truly wish students were taken to different historical places and they were allowed to have real experiences when it came to history. I am sure this would help them register it better.
Well, having spent half a day at Ephesus, we went to have lunch at a restaurant called Aysa which served local authentic Turkish cuisine. The restaurant had some delicious veggie options to choose from. After relishing my lunch, I took a city tour and then went to THE ELEVATOR (ASANSOR). Due to the difference in elevation between the two streets, an elevator was built by Nesim Levi, a Jewish businessman in 1907, with the aim to facilitate easy access to the road. Previously, people living here had no option but to climb 155 steps to have an access to their houses. That's when the lift, called Asansor was built which made life easier for the inhabitants of the two districts. That's where it got its name from and since then it's called Asansor. I was in awe of this place. So thoughtful and glorious!
Authentic Turkish Food

Having had a wonderful city tour, I went back to the hotel and got into the spa to relax. I must say, Swissotel has one of the biggest and most luxurious spas, Truly impressive !!! Purovel Spa & Sport offers 14 treatment rooms, a Presidential Wellness Suite, therapies, a relaxation lounge, solarium, indoor and outdoor swimming pools, Jacuzzi, traditional Turkish Hammam, sauna, steam bath and an array of therapeutic and beauty treatments. I chose a 90-minute deep tissue massage which relaxed me thoroughly. Followed by a rejuvenating spa, I went into the Jacuzzi which was equally calming. This was how my first day in Izmir came to an end with an invigorating experience, and I began looking forward to what the next day held in store for me!
A Relaxed Moment at the Spa

Second day was even more fun, I went to Alacati, which is a small little colorful town filled with cafes and shops by the sea. Sleepy and unspoiled, with low mountains hovering on the horizon, a tranquil turquoise sea, and narrow cobbled streets lined with cozy outdoor cafés and restaurants, the charming port town of Alacati offers an idyllic seaside break on the Turkish Aegean coast. Dating back to around the 14th century, the town is an unpretentious place, scattered with ivory-colored stone houses and rustic boutique hotels with old wooden doors and pastel-hued window shutters draped with purple and pink bougainvillea. This small town was just full of life with happy faces, people hanging out in cafes, talking about art and culture, playing musical instruments and just being who they are! There were old buildings and arty cafes serving Turkish coffee, spreading its aroma all through the streets. I spent some good time here in a café, smelling the aromas and having a refreshing Turkish tea. Although I generally prefer earl grey tea, this time I opted for the Turkish tea. Teatime is like my sacred time; it's like a ceremony! Its that time of the day when I ponder, muse, generate ideas and spend time with myself. That's what a refreshing cup does to many people just like me! On that day, the tea refreshed me to walk down the street and observe people, look at the stories their faces told, and feel the energies they emanated. It was a total delight to have walked those streets and just flow with the pleasant vibes of that place.
Colorful Alacati

Enjoying my Turkish Tea

A few minutes drive from Alacati took me to a long, sandy and clean beach in Cesme. Walking on the beach with its warm waters, long stretches of white sand and beautiful views totally refreshed me. Although Dubai has amazing beaches, it's always so nice to feel the unique and vibrant energy of different beaches around the world. Turkey's Cesme Peninsula is dotted with sprawling beaches of golden soft sand perfectly suited to the families looking for a tranquil experience as well as the vacationers looking for a more bustling marina.
Cesme Sailing Club

Breathe in and breathe out, after my mini breathing session on the beach Ayse took me to an authentic Turkish restaurant and we enjoyed some delicious food there, with an endless exotic parade of vegetarian options as well. Turkish food has many vegetarian cold mezzes, but the traditional food is dominated by meat, and although I don't eat meat or chicken, I did get many options in vegetarian and seafood. I loved the flavors, with its minimal use of spices, I could taste the real flavors of all the veggies in most of the mezzes.
I ended the day strolling around Cesme sailing club and dreaming of going for a long sail.
Next day I knew it was time for me to workout and sweat some. Even on a holiday, I try to pack in a workout session as much as possible and which is why I love hotels with good gyms and equipment.
I started by spending some time at the pool. Ayse had organized a session for me at the gym with a trainer, she is such a rockstar, she knew exactly what I wanted and when. Loved the gym -It had a complete range of machines for cardiovascular & strength training, accelerated full-body workout devices, personal training equipment, stretching equipment and free-weight area. And the best part was, they were all Technogym equipment! As you know, I am the wellness ambassador for Technogym, I was very happy to have found my favorite equipment. When you travel and find your comfort zone, it's a totally different joy! So I spent a good time doing reformers pilates with the trainer at the gym. The gym and the wellness center were both very impressive at Swissotel Buyuk Izmir. Swissotel Buyuk Efes is a wellness hotel in its true sense and they have all the facilities for wellness enthusiasts. Half a day spent in the gym and pool made me feel totally rejuvenated.
Working Those Muscles

I got out of the hotel to buy some local veggies as I do in every country I visit. Love shopping for fresh local and organic produce. From Izmir, I bought some cherries, peaches,, aubergine, ladyfingers. I am always excited like a little girl buying local fresh produce.
That night I had dinner at Equinox, the rooftop restaurant at my hotel overlooking the entire ocean, watching one of the most amazing sunsets of my life. The chef prepared a 3-course vegan meal which was delicious and proved to be a perfect combination with the view of the amber sunset over the Izmir Bay.
Magical Sunset

The hotel's restaurants served a wonderful array of innovative food choices I had dinner the previous night at Aquarium and thoroughly relished the experience and I must add that the staff was a delight and very friendly as well.
Izmir is an absolute pleasure for everyone wanting to walk along the coast and see the sunset, it's a great running and cycling route as well.
Bicycles are available via the city's bike share scheme with a dedicated bike lane as well, so that's exactly what I did on my last evening, cycled around the boulevard, watched sunset and people walking by.
Enjoying Last Few Moments in Izmir

Well, so this was how my short and sweet trip to Izmir came to an end, and I packed my bags to head towards the airport, carrying with me memories of a beautiful and charming city that were a heady combination of history, cuisine and sea air. I would totally recommend that the next time you visit Turkey, you save a few days for Izmir, and especially Cesme.
Sun, sand, food, culture, history and amazing locals. Isn't that a perfect combination of a perfect holiday destination?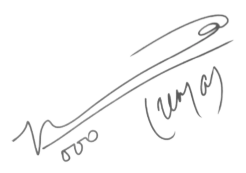 Subscribe
Signup for UMA meditation album and weekly videos. Its free.
Featured VIDEOS
About This Site
This may be a good place to introduce yourself and your site or include some credits.
Search