My Trip To Istanbul – City of Two Continents
After a hectic week at work, I decided it's time for a break and this time, I thought let it be more cultural and connecting, so I chose Turkey as my travel destination. My first stop was Istanbul, the city of fantasy and reality.. I was already excited about my travel, and Air Arabia, my travel partner just made it quick and smart as always! As soon as I reached Sharjah International Airport, they pampered me with their Hala Service, a unique range of services that made my journey simple and hassle free. I was greeted and assisted, had a fast track check-in and immigration clearance, used the smart gates, and went into duty free in hardly ten minutes! There I spent some time at leisure in the lounge. I was already feeling great with the pampering and then, it was even better when I entered the aircraft. Generally, we struggle with leg room in aircrafts, but Air Arabia's planes have all-economy class cabins Since I was in the first row, I did not struggle with the leg room at all. Travellers who require extra legroom can upgrade to bulkhead or exit row seats. The interiors were also classy and comfortable and I had a pleasant flight. The flight was super comfortable and cozy. The best thing was the in flight temperature, I usually feel very cold in the aircraft but this time I felt so comfortable.
At The Air Arabia First Class Lounge

A pleasant flight landed me in Istanbul late in the night and the city welcomed me with heavy rain and thunder. It was a refreshing change, as in Dubai, of course, the heat was killing me due to harsh summer. The smell of mud and the beauty of rain just mesmerized me and had a soothing effect on my senses. I've been to Istanbul twice before and every time it has been a different experience (more historic and cultural in nature). So, this time I wanted to experience something I did not last two times. Istanbul is a stunning city oozing with depth and culture. I've eaten some of the best food of my life here, met some of the friendliest people, and seen some of the most beautiful sights and architecture in this vibrant city. I reached and checked into Fairmont Quasar Istanbul, a hotel with 209 guestrooms including 25 suites where I was staying in a marvellous 1 bedroom suite. Since it was late night by the time I checked in, I decided to have a good night's sleep.
Fairmont Quasar Istanbul

The next morning I woke up to a beautiful sight. A wide panoramic view overlooking the serene Bosphorus and Historic Peninsula was just the perfect view from the balcony that added an elegant and exotic touch to my stay. If you've ever been to Istanbul and stayed in Fairmont Quasar, you would know that the rooms at Fairmont Quasar are designed to maximize comfort and technology, with stylishly industrial touches, plenty of space and natural light. My room was elegant, with modern décor and included large smart TVs in both the living room and the bedroom. The design details at Fairmont Quasar were a smart mix of glamour and culture, rightly suited to the atmosphere of the city.
Refreshed after a good night's sleep and a picturesque view, I started my day with a scrumptious breakfast. I had egg omlette with veggies, gluten free bread, some delicious fresh fruits and some cheese. Since they had a good variety of cheese and various different choices in fresh fruits which I just love as their breakfast options, I was more than tempted to just gorge them. I literally had no agenda for the day. Having no schedule is just so refreshing. It's a true switch off for me. Since I had nothing planned, I thought of catching up with an old friend in the afternoon, who is Turkish and whom I had met and instantly got along with around 8 years back when I had come here to Istanbul and Bodrum to shoot for my then TV show, High Life Dubai. She took me to the buzzing Istiniye Park mall where we went into a restaurant called Massa, a local Turkish brand of restaurants. I had some delicious and yummy porcini mushroom risotto here which I thoroughly enjoyed over some enlightening conversations with my old friend. Its so amazing to have friends all over the world and even more amazing to catch up with them in their own city.
With my friend Gizem

From there she dropped me to Rumeli Hisari fortress, a place I had not visited the last two times. Since this time the agenda was to have new experiences, I was just thrilled to be there. It is one of the most important fortresses built by the Ottoman Empire in order to conquest Constantinople in 1453. The Rumeli Hisar? (which means Fortress in the land of the Romans) is located at the European side of Istanbul, and was built by the Sultan Mehmed II in the place where the distance between the European and the Asian sides by the Bosphorus strait are the narrowest. It was abandoned and inhabited by some citizens and finally converted to a museum in 1960. I was totally lost looking at the view of Istanbul from the top of its walls; it was breathtakingly beautiful. For some time, I just forgot the present and was lost in the history of that period. Sometimes, old monuments and structures become alive when you walk through them and that just makes you feel out of this world.
View from Rumeli Hisari

On top of Rumeli Hisari

It was indeed a wonderful experience! By evening, I came back to the hotel and booked myself for an experience of Dervish whirling at Hocapasa. I have always been intrigued by Sufism and have read extensively about Rumi's philosophy, so this time I really wanted to experience it. It was a magical moment experiencing dervish whirling. It's a form of meditation, its said that mevlana Rumi established a close connection with God while whirling and that's how it has been followed over the years as his legacy. The experience was truly mesmerizing and brought spiritual bliss to my mind. What a fabulous day 1 I had had in this bustling city of Istanbul. Pictures were prohibited so I have none, but in a way it was good, as I immersed myself in the experience.
The next day I woke up early, did my breathing and meditation as I always do as my morning routine, and then after breakfast, headed straight to Sculpture Poliklingi. I was invited at Sculpture Poliklingi to especially experience their queen facial. I was looking forward to this experience and it turned out to be more than I had expected. I felt truly pampered during my facial; my skin was glowing and I was shining inside out. Sculpture Poliklingi is pioneer in the beauty and reshaping industry in Istanbul.
Facial at Sculpture Polikligi

With my glowing skin and even bigger smile, now I was ready to explore more of Istanbul, I quickly got ready after reaching the hotel, left for Taksim square, where I came across a traditional Turkish sweet shop Hafiz Mustafa, established in 1864, which serves a wide varieties of Turkish delights and sweets. I tried their baklava and kunafa, which were absolutely divine, everything at Hafiz Mustafa was so fresh and was made with a lot of attention to quality which is something I like when I visit a food joint. I love trying local flavours and traditional recipes and love to know the stories behind such delicacies.
Exploring Takshim Square

Delicious Bakhlava at Hafiz Mustafa

I strolled around for some time and decided to go to old town and visit cistern basilica. This subterranean structure was commissioned by Emperor Justinian and built in 532. The largest surviving Byzantine cistern in Istanbul, it was constructed using 336 columns, many of which were salvaged from ruined temples and feature fine carved capitals. Its symmetry and sheer grandeur of conception are quite breathtaking, and its cavernous depths make for a great retreat. This place is one of the most popular attractions in Istanbul and has a lot of atmosphere. It's easy for one to feel goosebumps while walking through it.
I was told Aila, The Turkish restaurant at my hotel was preparing some special vegan dinner for me, and I could not wait for it; they are known to serve some traditional and authentic lip-smacking Turkish mezzes. And they converted some of their signature recipes into vegan versions. To name a few, delicious hummus with porcini mushrooms and truffle oil, bulgur in beetroot sauce, artichokes in beetroot and beetroot paste were some of my favourites. Always love it when chefs experiment and come up with innovative recipes inspired by the traditional ones. If you are a vegetarian and are looking for some veggie options, this is the place for you!
Well, that was how my day ended with a wholesome and satiating dinner.
Dinner at Aila, Fairmont Quasar Istanbul

The next day I woke up and had a hearty breakfast and then headed for my spa. Willow Stream Spa is your unrivaled escape from the bustle of urban living and a refuge to reinvigorate the mind and restore the body. This unique 2,000 square meter urban retreat provides a quieter place to recover from this modern fast paced world, a place which has nine tranquil spa suites, including two couple VIP suites and calming relaxation lounges with courtyard views, steam rooms and saunas. My body and soul were rejuvenated with the amazing Turkish coffee and coconut sensory oasis body scrub and massage which of 120 minutes. The spa was a combination of the newest innovations in skincare with local authentic touches that took me on an ultimate sensory journey from head to toe. What a relaxing spa that was! Truly!
Outside the spa by the pool

Energized and rejuvenated now I wanted to explore a little more of Istanbul, so my first stop was, Ortakoy and then the Agean side. I walked around to soak into the energy of the city. I went to a traditional Turkish Restaurant that a friend recommended, called Hamdi, which is one of the city's best-loved restaurants, near the Spice Bazaar and is owned by Hamdi Arpaci, who started out as a street-food vendor in the 1960s. His tasty Urfa-style kebaps were so popular that he soon graduated from his modest stand to this building, which has views of the Old City, Golden Horn and Galata from its top-floor terrace. Although the menu was dominated by meat dishes I did find some vegetarian options too. I had aubergine in yogurt, grilled aubergine and also some really fresh and soft local bread which was sooooo yummyyyy!
In Front of Ortakoy Mosque

At the Gym

Honestly after eating so much I just wanted to be back in the hotel, take a nap and then hit the gym. Fairmont Quasar Istanbul has a state-of-the-art gym that provides ample space to replenish the mind, body and spirit. I was very impressed with the gym since there were all Technogym equipments and being a technogym wellness ambassador, I was glad to see these equipments. The gym also had a Pilates reformer corner along with a stretching corner. I totally loved the gym and spent two hours doing a workout there which totally refreshed me. Post my workout, I spent some time in both the pools that the hotel boasts of, one that is in the spa and the other pool, Ukiyo, which is a pool paradise situated on the fifth floor overlooking the entire city. This pool was out of the world with its outdoor infinity pool and offered panoramic Bosphorus views with a striking décor. It was truly a calming experience, looking at the city, sitting in the pool, and thinking about how beautiful this world is!
Pool with a view

Being so refreshed and energised with spending time in the pool, I went for steam and sauna. Now since I had a flight to Izmir, I had only one thing left, getting hair ready. If you follow me on social media you know how important it is to have my hair in place at all times, and the hair salon in a hotel is always a fine luxury.
Hair ready, dressed, packed and ready to for Izmir.
To be continued…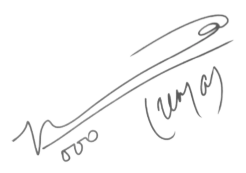 Subscribe
Signup for UMA meditation album and weekly videos. Its free.
Featured VIDEOS
About This Site
This may be a good place to introduce yourself and your site or include some credits.
Search