PRIMAL HEALTH AT PEMA
As the sun set, silhouettes of fishing boats dotted the horizon against the pink sky. I relaxed against the edge of the infinity pool, looking out to the vast Indian Ocean spread out below me fading into a distant horizon and I couldn't think of a time when I felt more at peace.
At Pema Wellness, detoxing is anything but a chore – it's relaxing and healing. You can feel your body getting better without being forced to go through what's normally a very challenging time.
The sense of calm starts from the moment you arrive at the retreat.
After a five hour flight from Dubai to Vishakapatnam via Hydrabad, a 45 minute beautiful drive through lush green hills and beautiful landscapes in Vizag brought me to Pema, set atop the hilltop of Healing Hills. The location is stunning with amazing views spread out below where you can see sandy beaches lying on the edges of the Indian Ocean.
Getting out of the car, I was greeted by a fresh sea breeze, a serene rock garden and a large koi pond filled with beautiful large brightly colored and patterned Koi carp fish. The building architecture was modern and minimalistic with large spaces and neutral colors. The energy was soothing and the décor homely and warm. I felt more in a upscale resort than a naturopathy wellness center.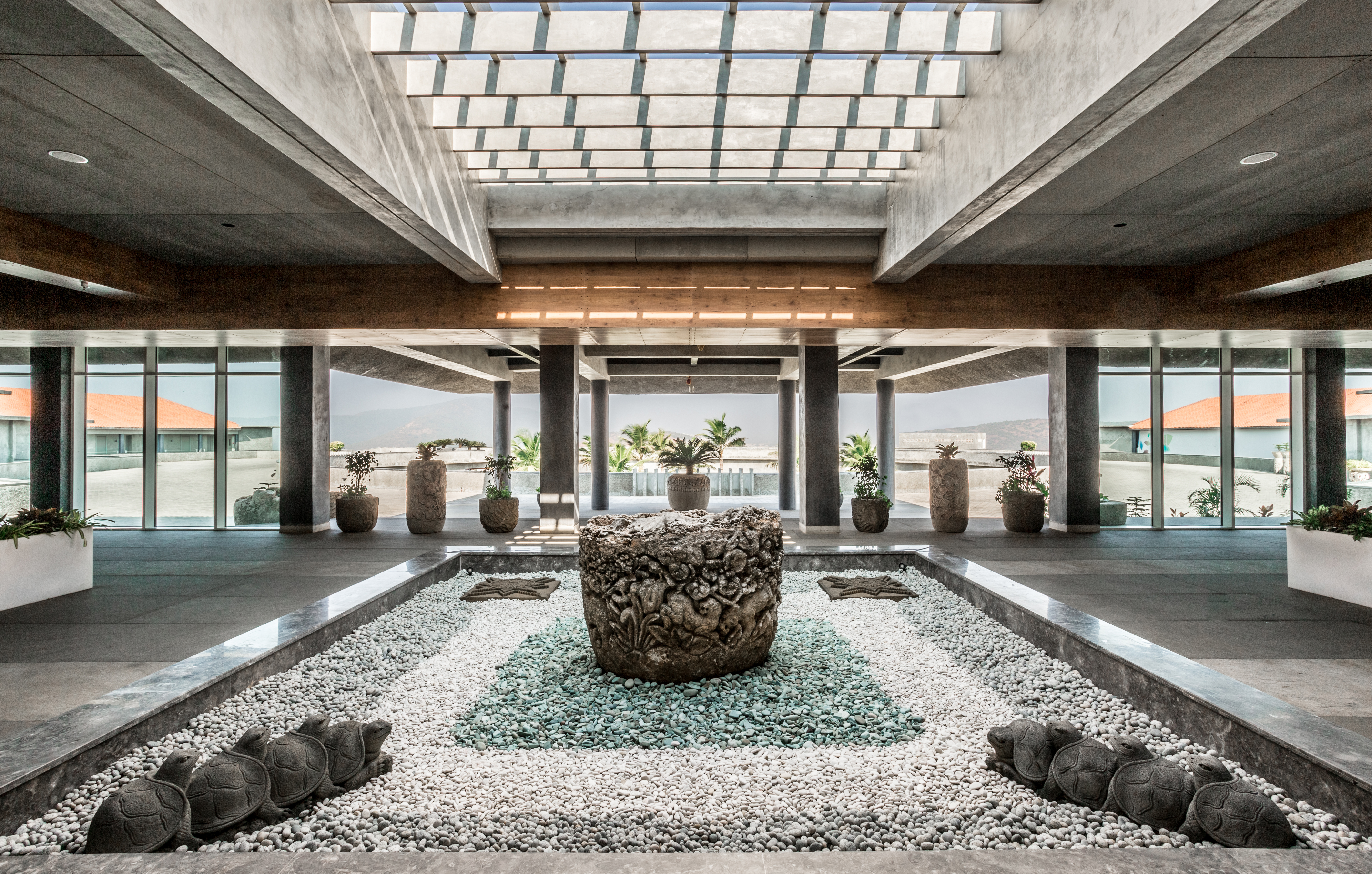 PEMA ENTRANCE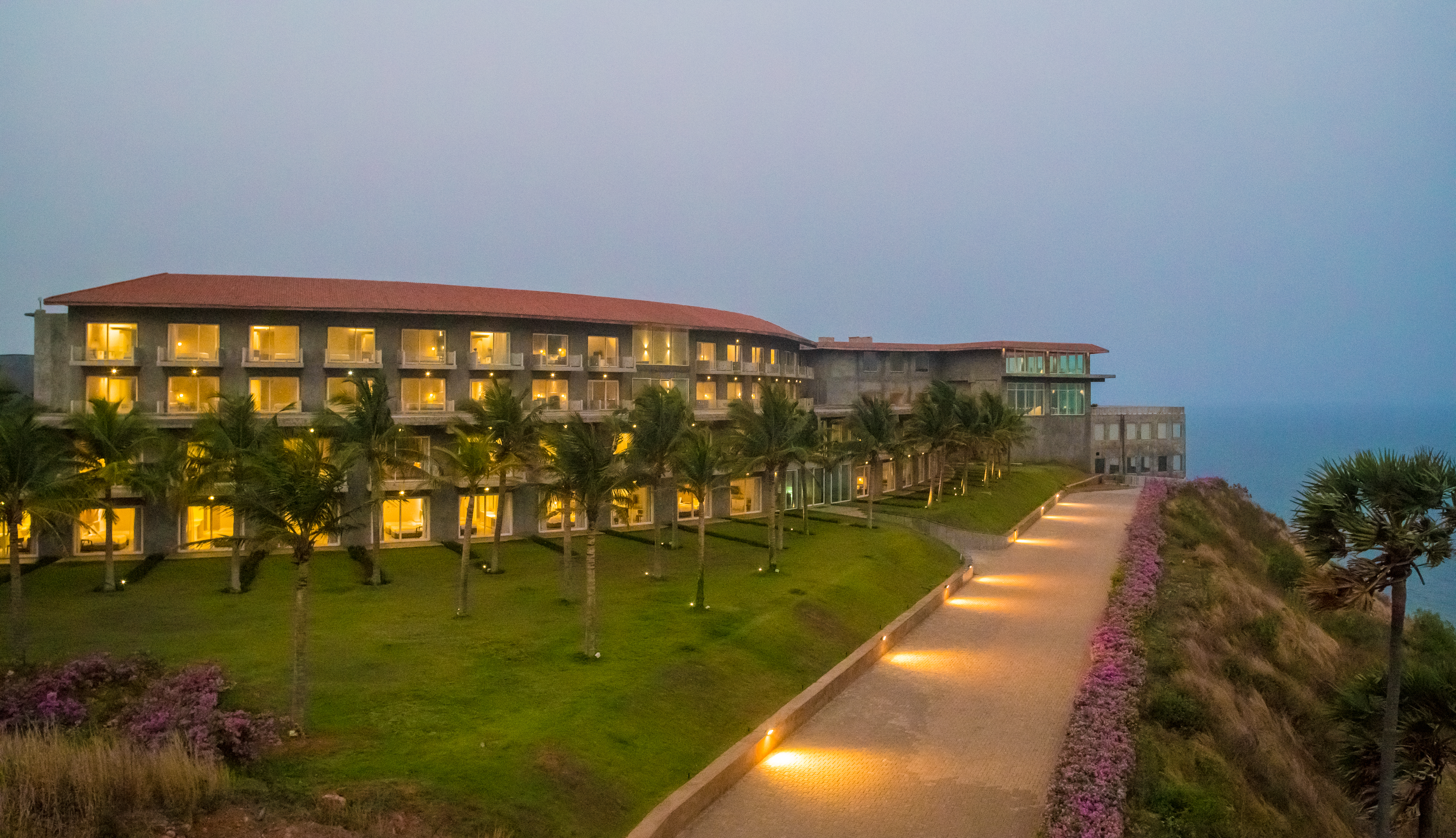 PEMA WELLNESS BY NIGHT
MAGICAL SUNSET
Why Pema Wellness?
After a busy and social Christmas and New Years', I wanted to get my health back on track so it seemed like a good time to have a detox – both mental and physical.
I also wanted to address my constipation issue that I get now and then, re-balance my gut, heal some aches and pains from old injuries and stresses.
So I was looking forward to being somewhere that I could rejuvenate and heal.
On my first day, I met with the Doctor and the clinic's medical director – and did a full-body check-up which involved everything from a height and weight check, to my family history and a full body analysis report. Afterwards, we ran through the results and worked out an individual plan for my time at Pema.
I was surprised at how high my toxin levels were and this goes to show even following a healthy lifestyle diligently, stress and other factors can yet wreak havoc in our bodies. This is why it's so important to detox every once in a while to let our bodies cleanse and heal.
One of the main philosophies at Pema is naturopathy which is about healing your body with food.
AT PEMA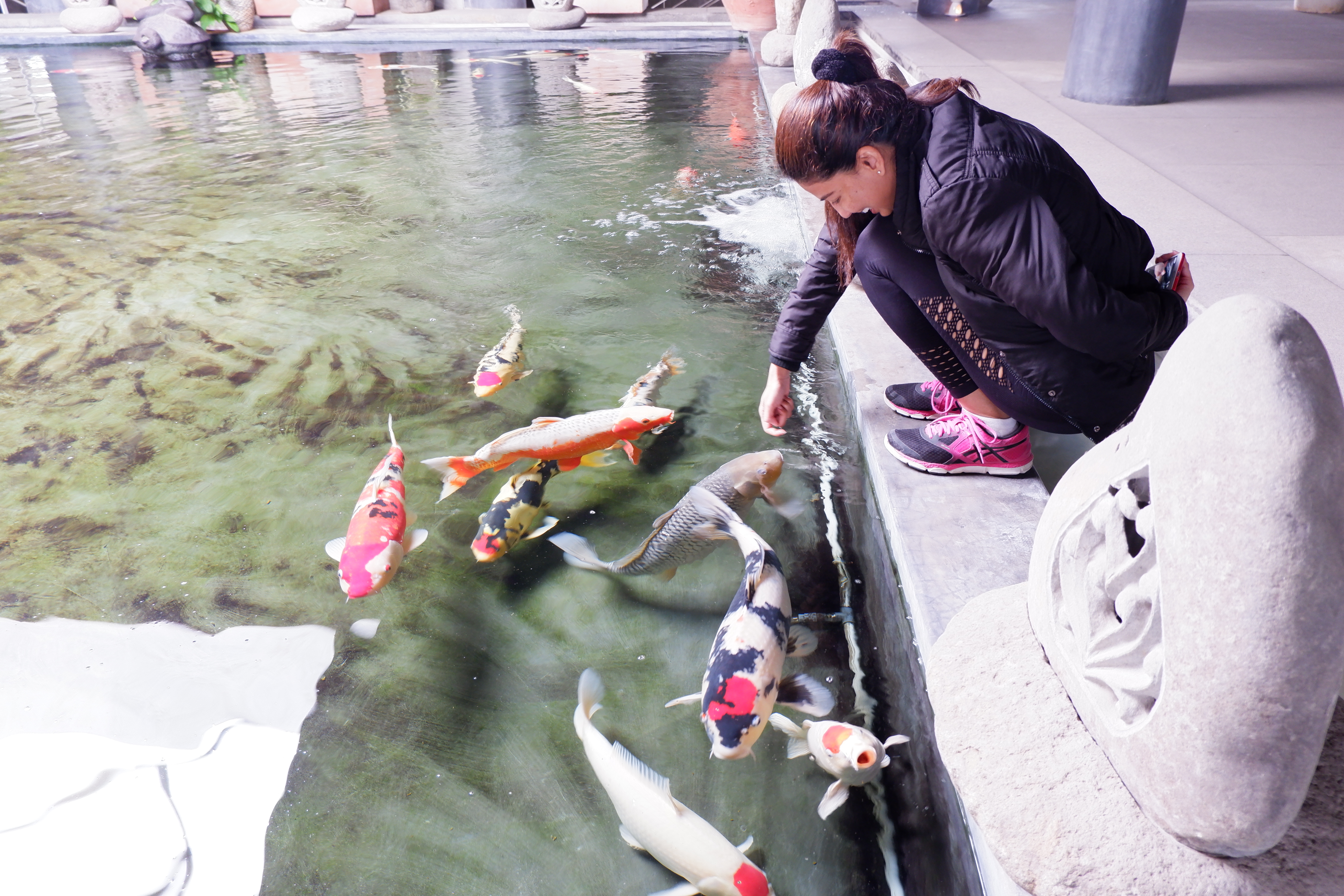 I MADE FRIENDS WITH KOI
What is Naturopathy?
Personally, I don't believe in popping pills to fix your health – it's about healing from the inside out. I believe the body can heal itself but all we need to do is keep it clean so it can function properly.
I spoke to the Doctor in detail at the clinic who explained how they use natural healing to treat the cause of problems and not the symptoms. Naturopathy is about using non-invasive therapies, like massage and acupuncture and exercise, and promotes self-healing from within. About 100 different therapies are offered at Pema to cater to everyone's needs.
Modern medicine often focuses on suppressing symptoms, like pain relief prescriptions, instead of fixing what's causing the pain in the first place. The underlying cause can be physical, emotional or both.
It's also about treating the whole person – their mind, body and soul – and recognizing that everyone is different. Our age, experiences, issues and social factors have all impacted our physical beings.
The Doctor said that's why at Pema they look at each person and create individual plans – no two people are the same, so much in sync with what I truly belive.
An important part of the process is elimination where you rid your body of all the toxins which have accumulated through pollution, stresses, diet, pesticides, lifestyle and medicines. These all obstruct the main functions of the body, which causes us to get sick, tired or feel aches and pains.
This can be done through, clean food, water fasting or juice fasting, but the Doctor said there isn't a set time he could recommend someone to do this as again, everyone is different so it will take some people longer than others to detox.
At Pema Wellness, they detox clients through clean, organic, pestisides free, vegetarian, nutritious and healthy food which is easier for your body to digest.
They also hope to instill good habits which you can take with you back to your regular life so you can continue your health journey.
Before visiting Pema, I hadn't experienced naturopathy first hand – despite believing many of its principles around natural healing – and am impressed with what I've learned and how it impacted my body.
SAND MASSAGE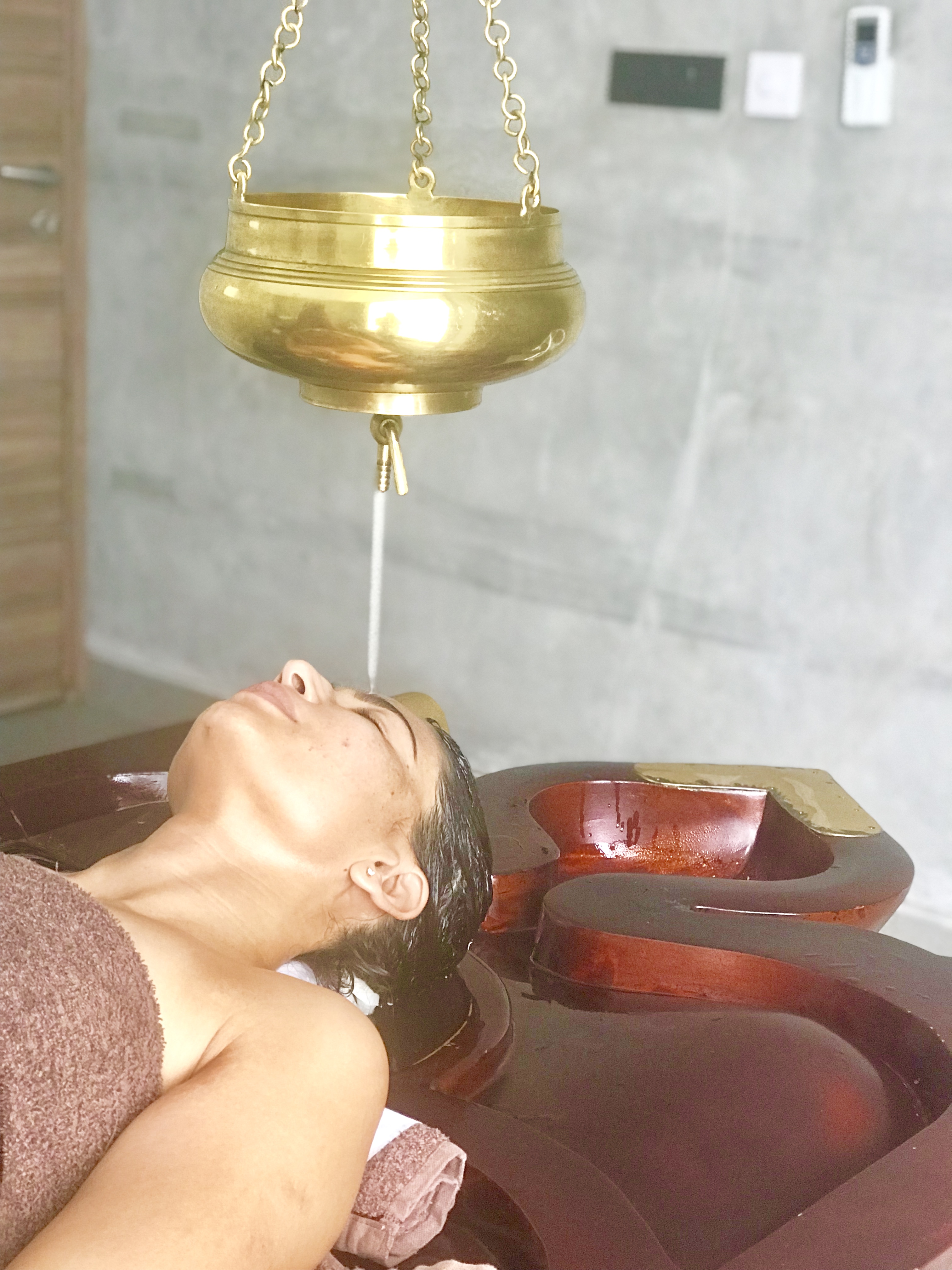 SHIRODHARA
THE FOOD AT PEMA WELLNESS
But one of the downsides of eating holistically is that the food can become bland and unexciting. But at Pema, food was a culinary experience and a pleasant surprise thanks to the talented Chef.
My meals were incredible and both a feast for the taste-buds and the eyes. They were beautifully presented and bursting with flavor. I chose for gluten free options and mainly indian flavours with less oil in my food.
I loved the way fresh herbs and spices were used to add flavours to simple healthy food.
Some of my meals included:
Curried cauliflower soup
Roasted pumpkin soup
– Millet rotis/ Bread
– Babycorn and brocolli masala
– Steamed mixed veggies
– Green gram idli
– Moringa and tofu curry
– Lauki Kofta Curry
My meals were specifically designed towards reaching my health and healing goals whereas others who were there for weightloss, diabetes or other lifestyle conditions had different, but equally delicious, meals.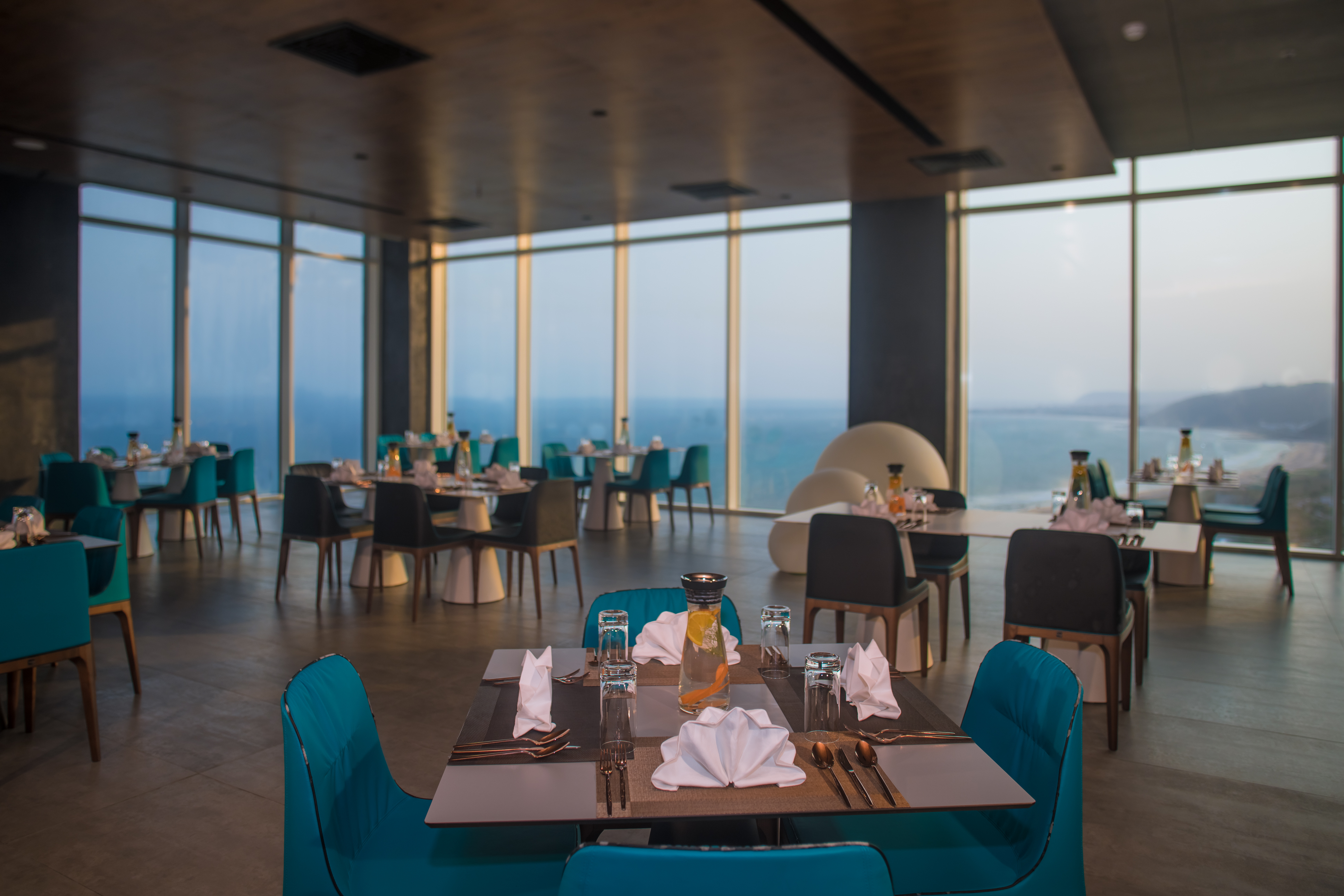 DINING HALL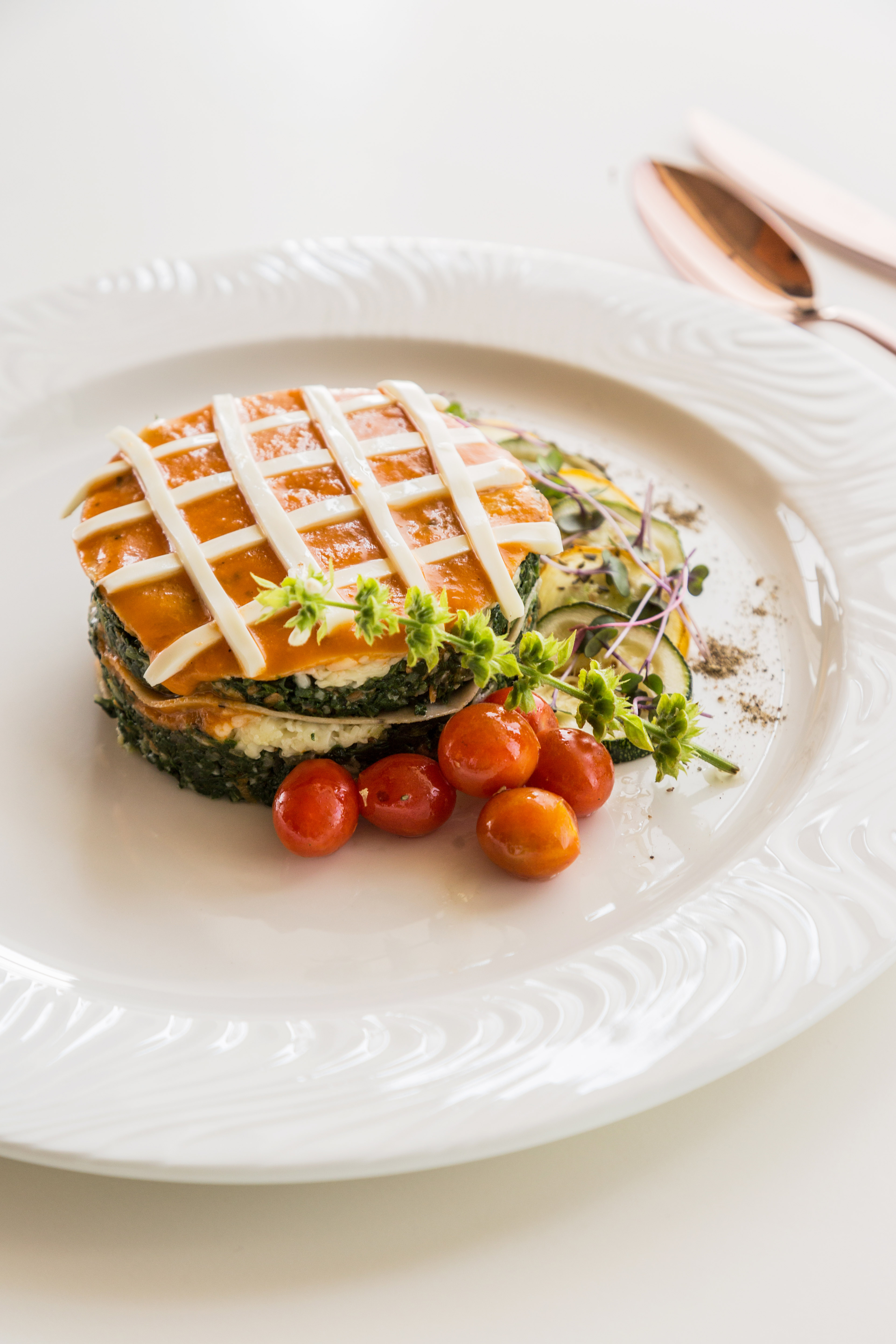 MIXED VEGETABLE LASAGNE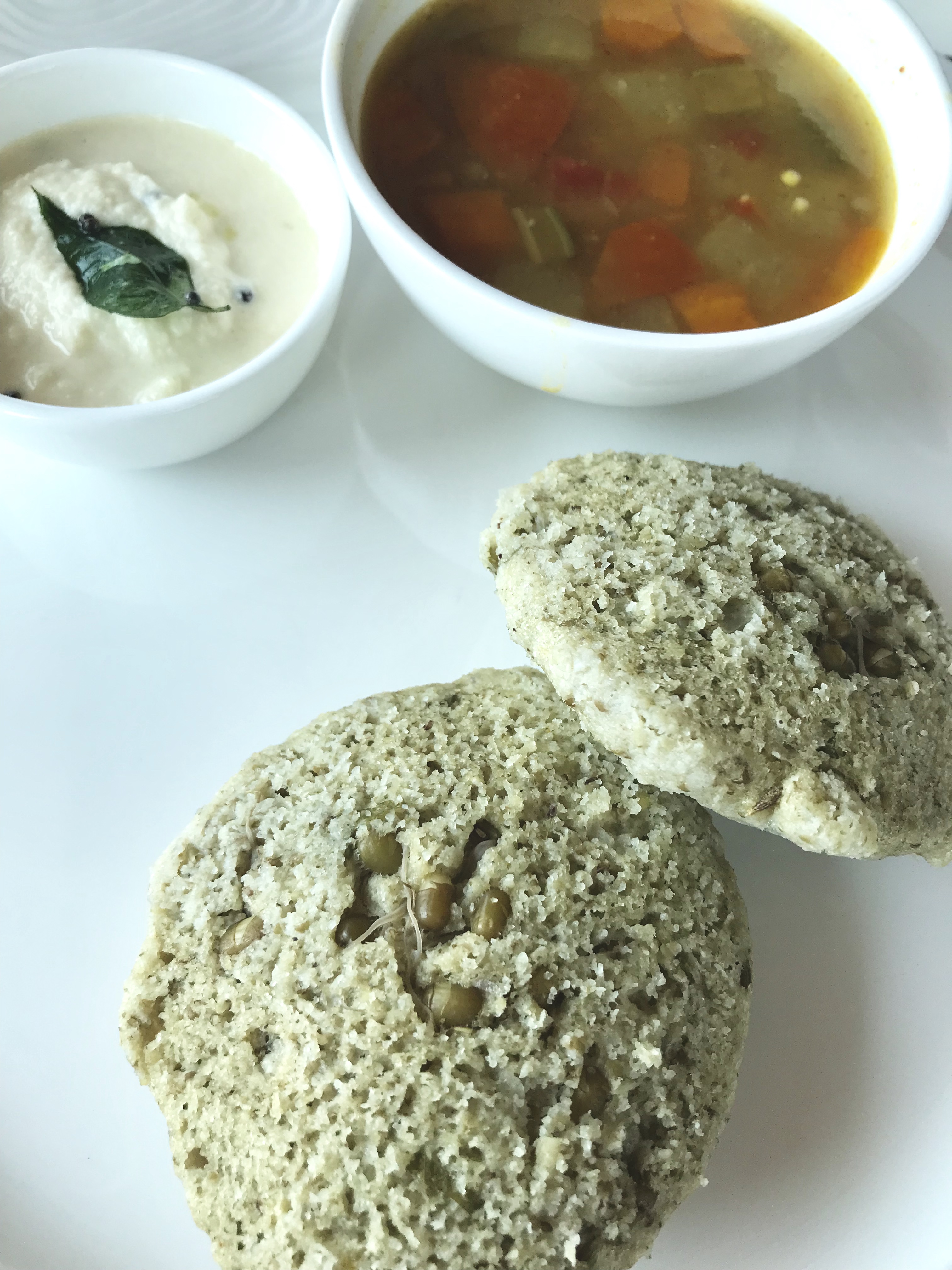 GREEN GRAM IDLI
LAUKI AND PANEER SABZI WITH MILLET ROTI
MY HEALING ITINERARY
Each day consisted of similar routines but different therapies to help me achieve my goals and make the most of my time at Pema Wellness.
My day at Pema
5:30 – 6:00 – walk around the resort
6:00 – 6:30 – Yogic Kriyas followed by herbal teas
6:45 – 7:00 – laughing class (which was incredible to watch people transform just by laughing, it bought out the child within)
7:00 – 8:00 – Yoga Asanas, followed by juice, fruits and sprouts
11:15 – juice
11:30 – Sand therapy
12:45 – lunch
14:15 – acupuncture, followed by Aab E bahar drink
15:15 – mustard pack
16:10 – light afternoon tea
16:20 – Jala Yoga
17:00 – 17:30 – reflexology walking track
15:50 – fruit
18:00 – 18:30 – Yoga Nidra
18:30 – 19:00 – meditation
19:15 – dinner
20:00 – 20:30 – cooking demo
As gut health is integral to the process, I also had enemas to help flush out my system and really eliminate the toxins we accumulate in our intestines.
Naturopathy takes a multifaceted approach to health thru food, hydro therapies, massages, reflexology, acupuncture, nature walks, yoga, breathing exercises and more. The acupuncture was a new experience for me and I found it very efficient in eliminating pain.
Meditation at Pema
Enjoying outdoor Yoga
MY FAVOURITE PART OF PEMA WELLNESS
For me, the most incredible part of the experience was the people.
The staff were all so humble, kind, friendly and just incredibly well-trained, everyone from the therapists to the management to the chef, who came to speak with us at almost every meal.
Pema Wellness' founder and owner Meena Mulpuri who impressed me with her knowledge, passion for healing and her heart-centered approach to business. She began her journey into health with a degree in nutrition and public health before getting her masters in Biochemistry and Nutrition. She and her core team spent a deceade developing and researching the food and therapies they offer .
Pema is an experince that is rewarding to one's heart, body and soul, I came away feeling light physically and emotionally and I highly recommend that if you are looking for a holistic wellness resort, to try Pema atleast once
Uma
Subscribe
Signup for UMA meditation album and weekly videos. Its free.
Featured VIDEOS
About This Site
This may be a good place to introduce yourself and your site or include some credits.
Search