HAS YOUR SKIN BEEN FEELING ANY OF THE FOLLOWING ISSUES:
Dullness
Puffiness
Saggy
Premature Ageing?
Uma Ghosh Facial Cupping Set will be a major key in helping you overcome these issues.
What do Facial Cups do
Facial cups boost skin radiance and make it more plump by increasing the oxygen flow to your skin.

Benefits
Boost Skin Radiance
Help with lymphatic drainage
Boost the blood flow to the skin
Help reduce fine-lines and texture
Make the skin more plump
Lift the cheeks, eye and jowl area
Depuff the face
Boost the collagen
Regulate oil production
How to use

Place the cup on the face and apply suction. Glide the cup in sweeping strokes to massage the face and boost blood flow. Use your free hand to hold the skin behind the cup in order to prevent pulling the skin. Use facial cups for five minutes everyday and you'll see a healthy difference in just two weeks.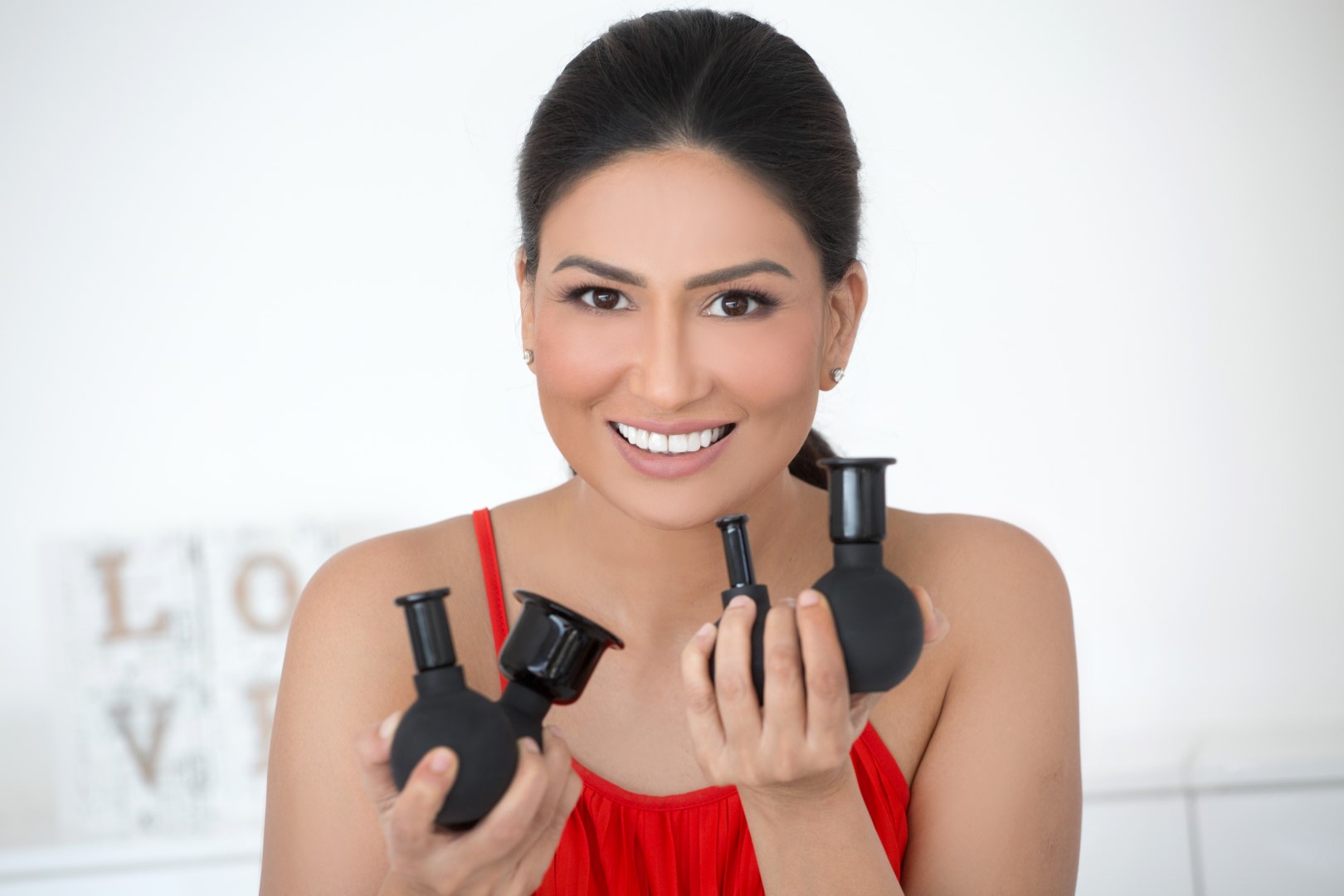 Why Facial Cups should be used
Face cups help deliver oxygen and fresh nutrients to the skin. They also boost the collagen in the skin and help tone the sagging skin. My facial cups are excellent in draining the lymphatic system to help slow the ageing process. They also help depuff the face by boosting blood flow and help improve deep facial lines like the number 11 lines on forehead, mouth lines and crow's feet. They also make the lips appear plump and fuller while sculpting the face.
About the Product
Uma Ghosh Facial Cups come in a set of 4 cups including 2 cups for chest and neck area and 2 cups for face, eyes and chin.
The cups are made of medical grade silicone + glass.
Care
Do not boil or sterilize the cups. Please carefully wash with warm soapy water. Dry naturally.
Features
Cupping massage can be performed on almost all areas of the face, body, back, chest, and of course limbs and cellulite areas. A variety of specifications are suitable for cupping without position.
The vacuum therapy method is absolutely physiologic, harmless to the person and is a universal remedy of rejuvenation, prevention and treatment
Vacuum cups made of medical grade silicon and glass and designed for the kinetic vacuum therapy, are means of beneficial effects on blood and lymph circulation, improving peripheral blood circulation, lymph and interstitial fluid
You can perform cupping massage yourself at home and not depend anymore on expensive procedures in beauty salons.
Before cupping the massage, apply some body oil or massage oil to the skin, then gently spread the glass on the top of the skin and move the cupping head to the skin.
Specifications
Material:
Medical grade silicone +Glass
Color:
Black(As Picture Shown)
Quantity:
4Pcs/Set
Size:
#1, #2, #3, #4
Height(With Ball):
96mm
Cup Bottom Outer Diameter:
15mm(#1), 25mm(#2), 36mm(#3), 52mm(#4)
Cup Bottom Inner Diameter:
9mm(#1), 14mm(#2), 22mm(#3), 36mm(#4)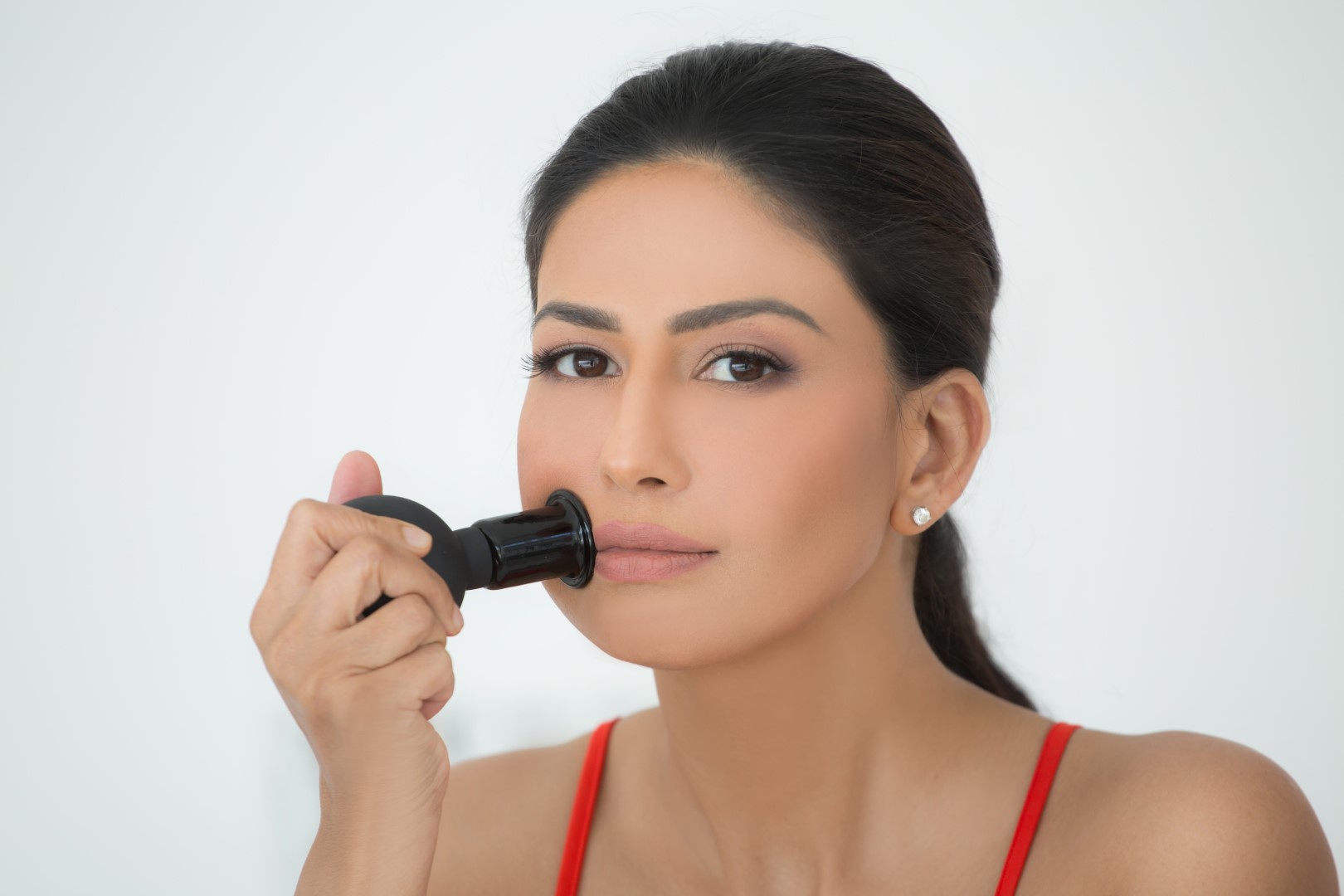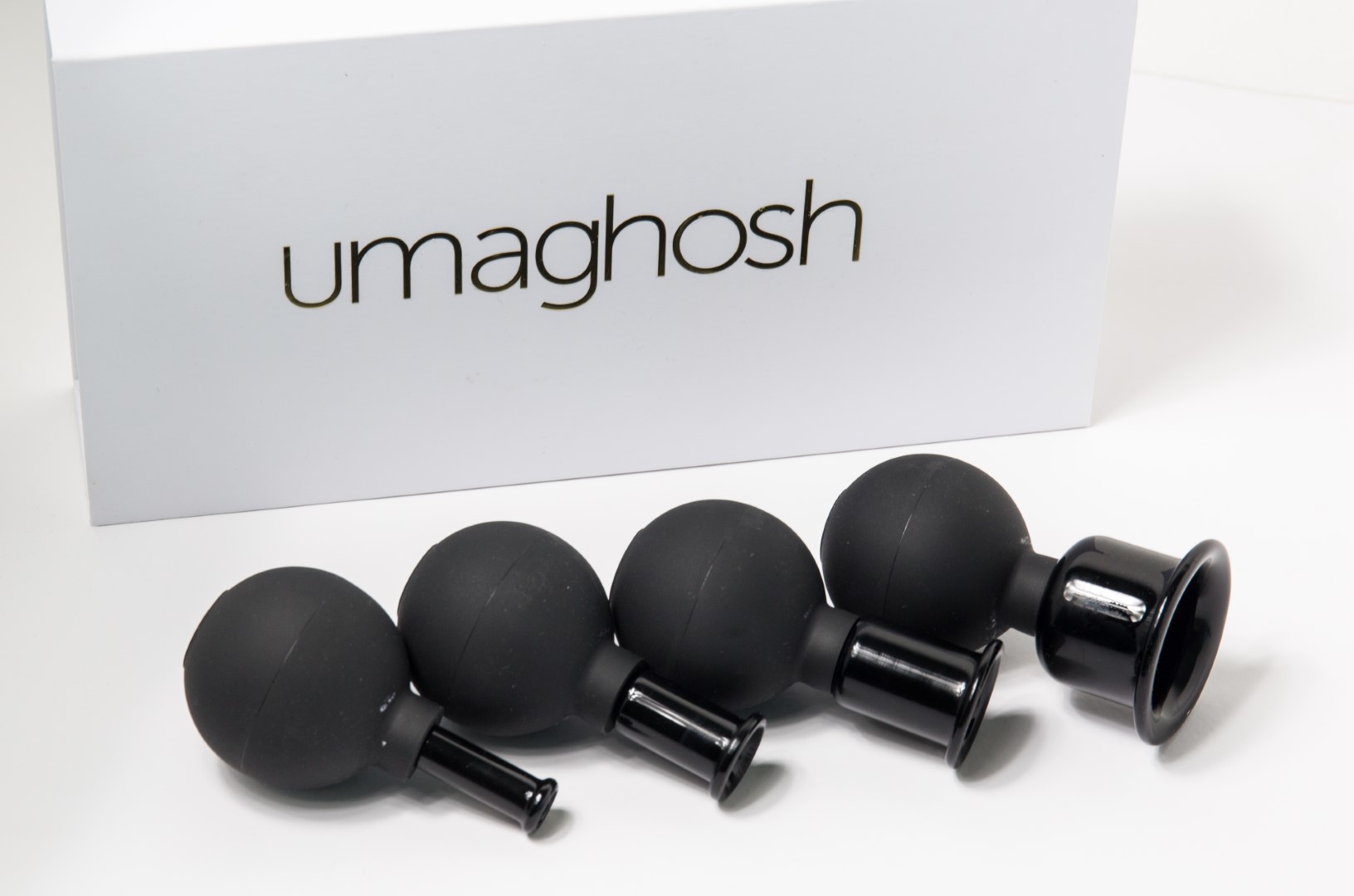 Package Included:
4* Medical grade silicone and glass Vacuum Cupping Cups
Safety Information
Small Parts. Choking Hazard. Keep Out Of Reach of Children.Do Not Use Massage Cups on Fresh Scars, Blemishes, Sunburned or Broken Skin, or Other Skin Inflammations. To prevent Suffocation, Do Not Use Over Mouth or Nose. Avoid Arteries.
FAQs
Q. Will it cause bruising?
Ans. Facial cups do not leave bruises unless they're kept in the same place for too long. So make sure to keep the cups moving.
Q. Are there any side effects?
Ans. No, there aren't any side effects if you're using it right.
Q. How often should I use it?
Ans: 2-3 times a week should be enough with a 72 hours gap.
Q. Where should I not use the cups on my body?
Ans. Do not use the facial cups on inflamed, burned, fragile or broken. Also don't use them on any major artery area.
Q. How to clean the facial cups?
Ans: Wash cups with hot water and mild soap. Let air dry or use a clean cloth to wipe dry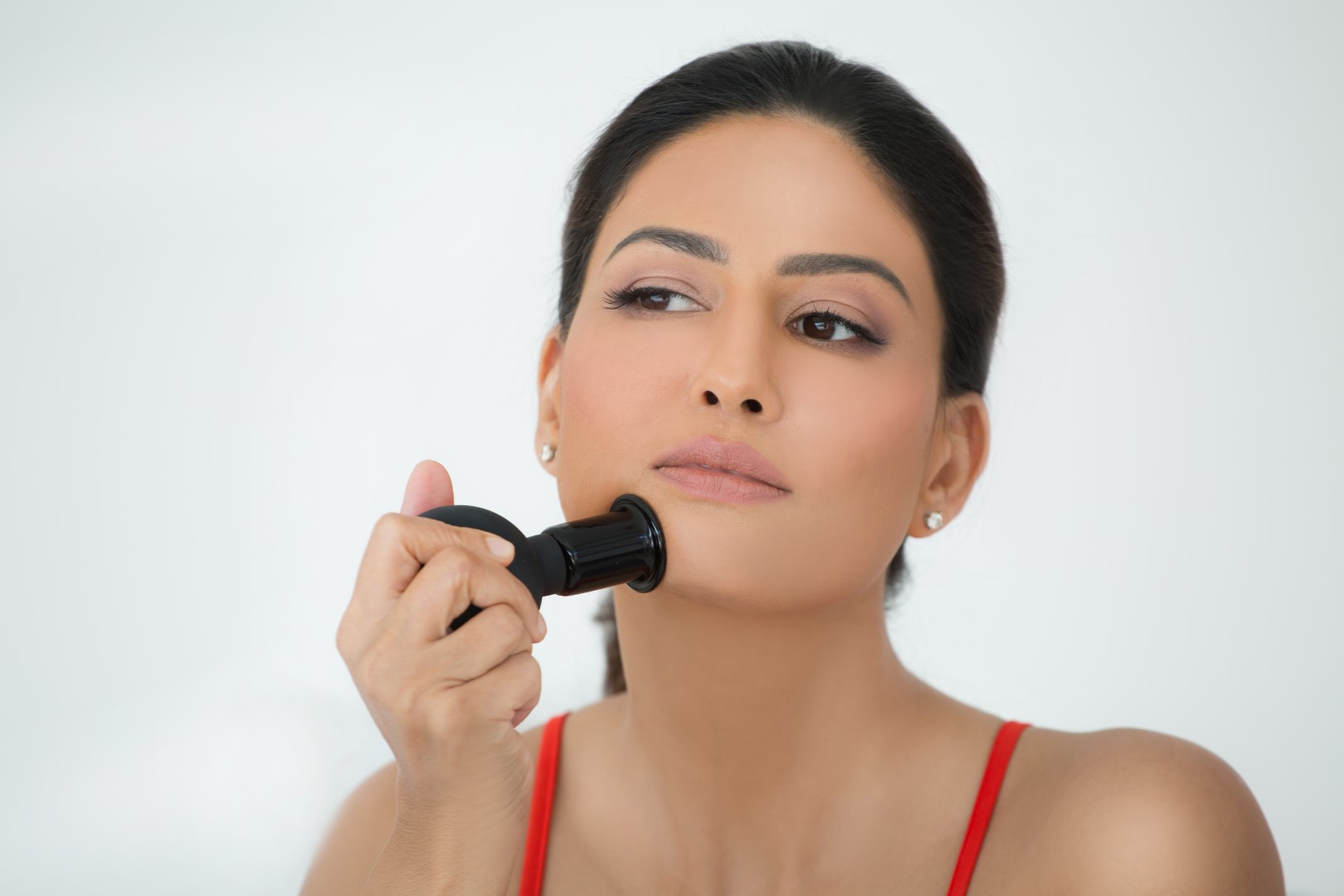 reviews for Glow Boosting Facial Cupping Set
[woocommerce_review_form id="10169″]
[woocommerce_reviews id="10169″ product_title="Glow Boosting Facial Cupping Set" ]